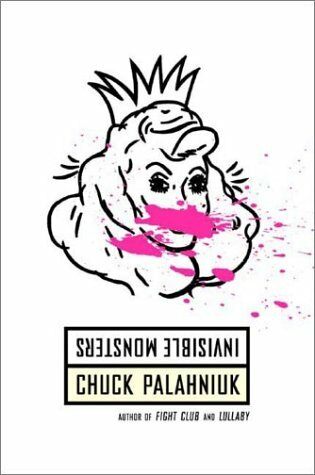 If you have read previous books or are familiar with Chuck Palahniuk's twisted mind and way of writing, then you will enjoy this one. Though nothing in comparison to
Fight Club
(which is undoubtedly a cult classic to begin with, in my opinion), this book will serve just the right dosage of twisted literature. Now as for my own synopsis of the book, I do have to remind you that this
is
, after all a Palahniuk book, and to write summaries of his works is similar to describing a freak show–broadway musical style. You just have to be there to get it!
Synopsis: This tells the story of a former gorgeous fashion model, Shannon McFarland, whose face has been horribly disfigured while driving on the freeway, by a mysterious drive-by shooting. This doesn't just leave her without a jaw, but found herself left by her career and her boyfriend. Suddenly, she realizes, she is not in any way, beautiful anymore. Instead, to the world, she has become invisible.
Review: This is one of those books that you either you get it or you don't, like it or you don't. And if I can summarize it in one sentence, I would say that this is a simple story of people wanting to be someone else that they're not. But again, knowing who wrote this novel, you would know it would never settle with "simplicity." Invisible Monsters like the narrator mentioned, is NOT a linear story. It is a mix of different fragments that you yourself, as the reader, have to piece together.
All in all, it was an interesting read. If you are a fan of the author, try this one out. If you have not read any of his books before, start with Fight Club, Choke, and maybe even Lullaby. Don't get me wrong, like I said, it was interesting. Grotesque, but entertaining. All I can say though is that, if there was one thing you can count on, whenever you read any of the author's works, is that it will never be ordinary and predictable.